A guide to eLiquids and Strengths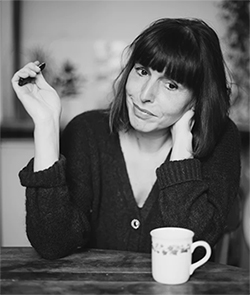 With so many liquids on the market it often gets confusing which liquid is best for you, so we aim to give you a good steer on our simple guide to liquids and strengths.
Below you can find what each liquid means, the best strength and any of our recommendations to get your started.
If you have more questions, please don't hesitate to contact the team.
What is VG and PG?
The base of all e-liquids is comprised of VG – Vegetable Glycerine, and PG – Propylene Glycol. Both substances are considered extremely safe and non-toxic, and are commonly used in food, cosmetic and pharmaceutical products

70/30 Liquids are a classic eliquid that is made up of 70% PG and 30% VG liquid that can be used with any classic vaping device such as Vapouriz Fuse Starter Kit. There is a large range of classic liquids from your classic tobacco or menthol to many fruity flavours.

50/50 Liquids are Becoming very popular due to their versatile use in many different kits. A 50/50 liquid gives you the maximum flavour and hit with an with an ever increasing range of eliquids. We would recommend either the Innokin T20 which is a larger kit or the Vapouriz VPOD Pro for a more slim line device.

Sub ohm eliquids are those which contain a higher mix of VG that gives you the clouds and a more smooth intense flavour. Some of our most flavours are blue raspberry and menthol mist.

Nic salt – Are perfect for those who want a quick hit and haven't got the time to stand around vaping. Nic salt will enter your blood stream quicker so you can go longer without the need to vape.
Strength Guide

Nicotine free, ideal for the vaper who has broken the nicotine habit but still would like that experience and social connection.

Perfect for those who have managed to cut down but still need that little hit and flavour to keep you going throughout the day.

For the vaper who is looking for lower nicotine but still relies on that hit throughout the day.

For those who are not looking for that strong of a hit and want to move in the right direction on giving up.

If you have moved from smoking onto vaping this is the perfect entry to get you started.