It's the month of romance! As a Valentine's Day treat, to celebrate that special person in your life, or to treat yourself to an exciting new flavour to get you through the last throws of winter, why not discover a new e-liquid flavour.
If you're thinking 'Valentine's', the perfect flavour has to be
"Lust" by Pure Evil
. This strawberries & custard potion is sure to encourage romance as well as creating unholy big clouds!
To create a sweet atmosphere try
Blu Cherry E-Liquid
. The crisp and fruity flavour of Blu's cherry e-liquid is sublime, bursting with the fresh taste of Morello cherries. This is a little gem in the Blu e-liquids range with a sweet aftertaste.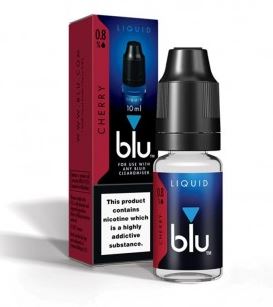 For someone who's trying to quit smoking we have plenty of starter kits by leading brands in our
online shop
, perfect for someone new to vaping. How about the Blu Pro Kit Electronic Cigarette Tank Starter Kit? Now with a new design to give improved smoother taste with smooth flow technology, this kit will make your experience cleaner and smoother. For just £13.99, you'll get everything you need to start vaping and finally kick the smoking habit for good.