If you're after a new refreshing and fruity e-liquid to try out, check out our latest e-liquid flavour arrivals.
We have some awesome new flavours in our shop that we are excited to share with you:
Introducing Juice Me Up, created and manufactured in the UK by Vape Hive. These beautiful tasting e-liquids that will get anyone's taste buds working giving you the craving for more. We have a great deal on a three pack purchase so we dare you to vape out of your comfort zone and give something new a try. With Blueberry Grape, Blackberry Mojito, Blueberry Raspberry, Cherry Cola, Lemon Cake, Lime Green Slush, Strawberry Kiwi, Strawberry Mojito, and Watermelon Strawberry to choose from there's sure to be a flavour to spark your interest.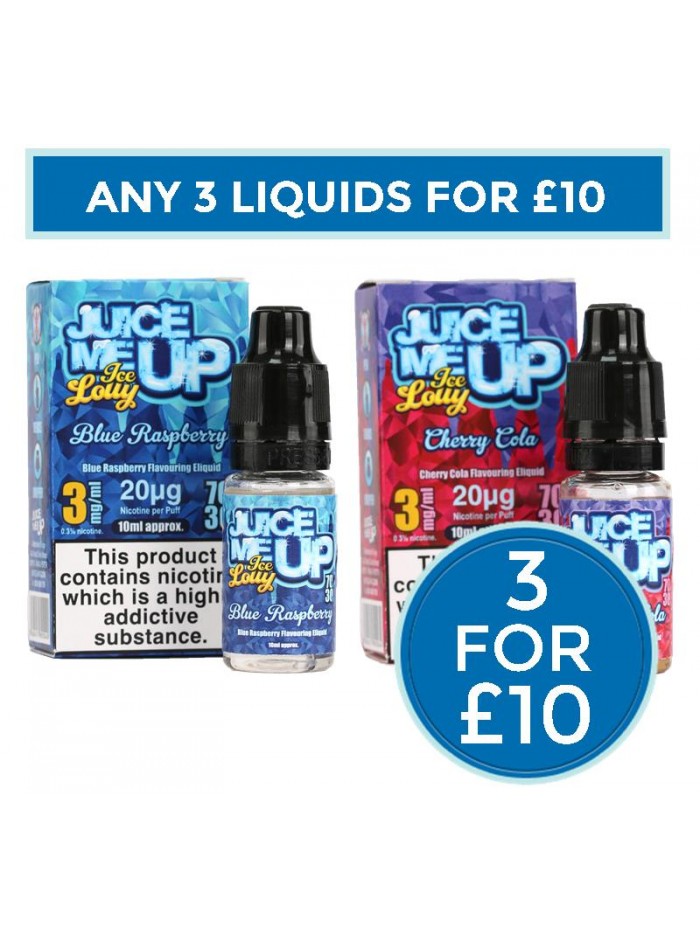 OK have released new eliquids to tempt you into changing flavours too. This hugely popular brand is reinventing the word flavour with some killer combinations concocted together to create vape heaven! Including new liquids such as Raspberry Ripple and Cherry Sherbet. We also sell OK liquids in a three bundle deal so you can give them all a try.
If your interest is aroused and your tastebuds are on tenterhooks, keep exploring the full range of flavours we offer over in our shop. You never know, you might be surprised at what your find!