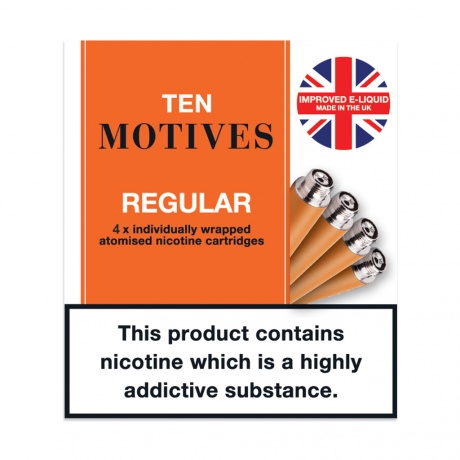 Overview
If you haven't already heard the news, Nicocig have been discontinued. Whilst this may be a disappointment to some, it presents a chance to try new and exciting alternatives. Though it is a real shame that we can no longer provide a product that was loved and depended on by so many, we do believe we have found a suitable alternative that may just be your new favourite. We know how important Nicocig is to many of our customers, so we've sourced a new product by the name of 10 Motives.We strongly believe this is the closest alternative on the market, with the same weight, feel, size and usability as Nicocig.
How is it similar?
You may be wondering just how similar the 10 Motives range is to Nicocig. There are a few key aspects we looked for in a Nicocig alternative, and consider 10 Motives to be almost identical. These aspects include the way you take your draw, replace your cartomisers and charge your device which provides the same feel and ease of use.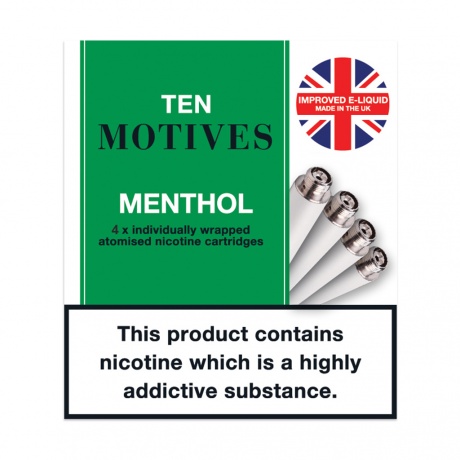 What's the difference?
Despite these similarities there are however some small differences that you may notice. Whilst the cartomiser is near identical in look and feel, it does have more markings on such as the logo and safety icons. You may realise the tip of the Nicocig lights up orange or blue as you draw, the 10 Motives tip only lights up blue. The 10 Motives Starter Kit is also supplied in protective blister packaging as opposed to a standard cardboard box. One of the biggest differences is however, the 10 Motives refill packs come with four cartridges instead of three like Nicocig, which provides 33% more vaping per pack!
Is the taste the same?
Everyone's taste preferences are different, but we're confident the taste of the 10 Motives flavours are as like for like to Nicocig as can be. 10 Motives provides the choice between Regular Tobacco and Menthol to help you find your ideal vaping experience.
What strength should I choose?
The Nicocig Tobacco medium refills are equivalent to the low 10 Motives refills which is 11mg of nicotine. High refills have 16mg of nicotine, which is equivalent to the medium strength of the 10 Motives refills. If you would like a refill with even stronger nicotine, the 10 Motives are also available in a high strength with 20mg of nicotine which we only have available in the Tobacco flavour and not Menthol.
Does 10 Motives deliver the same nicotine hit?
The 10 Motives E liquid used in each cartridge is manufactured in the UK to a precise level of nicotine per millilitre. This means that you can have peace of mind that every draw will provide you with the same satisfaction as the Nicocig E Cigarette has for years.
10 Motives advise that their cartridges last as long as 25 traditional cigarettes, compared to the 20 cigarette equivalence of the Nicocig cartridges. While the actual length of use will depend on your individual vaping style, this means that a 10 Motives cartridge will last at least as long as a Nicocig cartridge, if not longer.